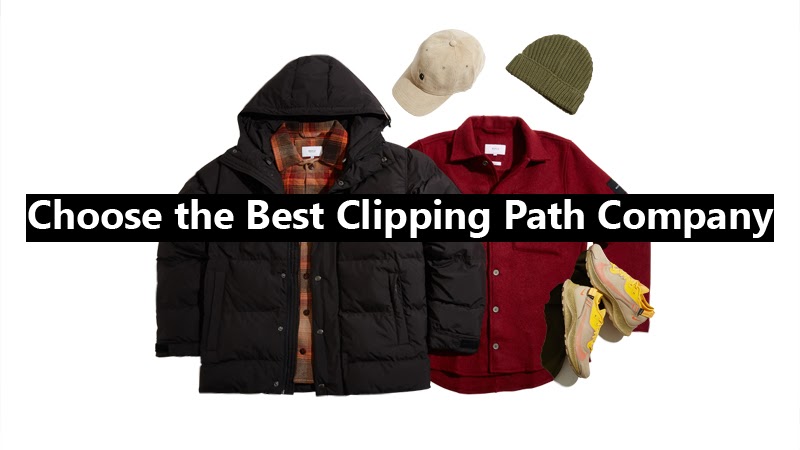 Meta Description: A few steps are good enough to choose the best clipping path company. So, do it properly and take out the best performance from the chosen one
Intro
Clipping Path Service is already holding the most commonly asked photo editing position for people from various aspects. And, if you are one of them, it is true that you do not have enough time to do it yourself. So, outsourcing Clipping Path is the most effective way to get the required performance as you need.
But, there is something that you need to keep in mind and that is about the service provider. All the providers definitely cannot fulfill your requirements as there are differences in quality, commitment, and pricing. So, what you need is the best Clipping Path service company that can serve you as you demand.
Who Is The Best Clipping Path Company?
Sorting out the best Clipping Path Company is a daunting task where you need to spend some time. Well, if you have sourcing or adviser who can help you with that, you can get one who can serve you as you ask. But, what if there is no support and you have to do it yourself? And, you need to choose the one?
Well, here is the thing. You need to be so precise with the procedure of choosing a service provider as all are saying the best about themselves. But, the Clipping Path Service provider is the one who can maintain three prime issues. And, they are the quality, reasonable cost, and quick turnaround.
How To Choose The Best Clipping Path Company?
Above, we have learned about the best clipping path company, but, how to choose the one? Well, the process is pretty simple. You need to follow a few steps and everything is alright. One thing is mentionable, do not just try one company at a time. Try several ones who seem professional to you. This way you can save your time and get your desired one promptly. The process is;
Search "clipping path service provider" on the web and go thru several websites. Choose a couple of them that seem useful to you.
Contact them thru their customer support division and leave a message. Professional ones will respond to you within a short period. Well, some service providers are expensive and may not be at your call instantly. But, if you want to spend more, they can be your right choice.
Make a shortlist of the responsive ones and ask them for free trials. Send them the same images to do the path so that you can evaluate them by comparing them to one another.
Ask for their license, registration, online storage, security protocol, and quick job completion facility meanwhile.
Receiving the done files, go for price negotiation, discounts, daily capacity, and payment methods.
Choose the one who can serve you with the best quality, reasonable pricing, quick turnaround, properly licensed, well-secured, and just with the commitment.
Submit a small order and see the performance.
If everything goes well, finalize the one.
Conclusion
The clipping company is the one that can comply with all your necessities point to point. The "Outsource Clipping Path" term is internally connected with that. And, the reason is the clipping path companies of the third world countries can give you enough cost-saving than the ones of the first world ones. All you need to do is follow the steps properly while choosing a provider. And, maintain proper documentation to avoid any unwanted situations.