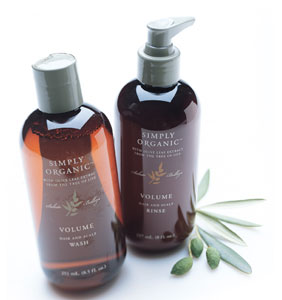 I'm a firm believer of Organic Haircare products. In the long term, taking care of your skin will really pay off big time. For the past 20 years, I've used only organic skincare products. Yes, some of the products can prove to be expensive and some are created to make you spend more. But it's up to you how much you are prepared to spend on your skin. Once upon a time, you would only find the odd organic skincare product tucked away in the back of a little health food shop but now most brands take pride of place in large department stores and the high street with big chains like Tescos cashing in on the organic tag.
Here's 5 of the most trusted organic skincare brands, which have long abided by the principles of no petrochemicals, parabens and nasties.
Dr Hausckha
For over 40 years, Dr.Hauschka has gained a reputation for its authentic commitment to nature. The company's products are made from pure and natural ingredients and it has an unrivalled reputation in the organic skincare industry with high quality products.
Dr Hauschka products were the first products I discovered more than 20 years ago and were a brilliant introduction to organic skincare. And many customers enjoy comfortable, radiant skin.
Check out some of Dr Hauschka's award winning products:
• Cleansing Cream
• Regenerating Serum
• Rose Day Cream
• Bronzing powder
Jurlique
Jurlique has long produced a clean living range of organic skincare products. The Australian organic skin care company, like Dr Hauschka. When I was in Australia, 10 years ago, I was amazed at the amount of fresh, natural products available. And it makes perfect sense, because Australia is so abundant with fresh, organic products of superior quality.
Jurlique's organic skincare does come at a price. The range is priced much more expensively than other brands, but organic skin care users loyal to Jurlique swear by its quality and wouldn't trade for anything else.