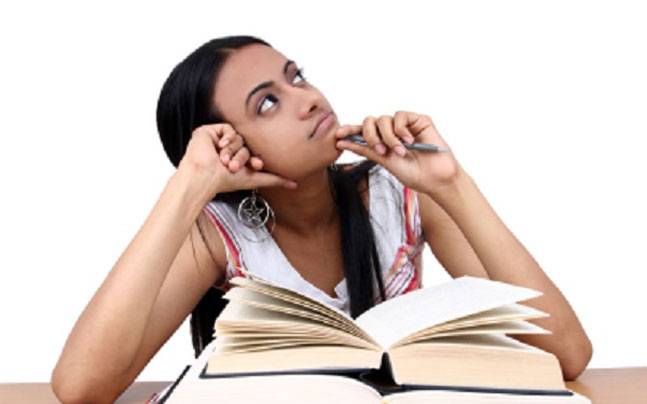 Many people in India dream to get a government job. For that, there's a need to clear a Sarkari Exam. This can be a pretty daunting task. This requires studying and solving a number of complex problems. This is especially difficult because these questions need to be solved in a limited time. This also makes it different from regular studies. A right mindset and time management is the key to cracking government exams. Below are some tips and tricks that can help you do better in these exams:
Be Thorough with the Syllabus and Pattern of Exam:

This is the initial step to start preparing for the

Sarkari Exams.

You should first thoroughly study the syllabus of the exam. This is easily available online. Once you are well aware of the syllabus, note down the weightage of various subjects and topics, and then start your preparation in accordance with that. By doing this, you will be well aware of the structure of the exam.
You must also study a few previous years' question papers as it will help you understand the exam format. This will clear up your doubts regarding weightage and time management as well.
Making a Timetable:

Now that you are aware of the topics you need to prepare for the exam, its time you plan your preparation. Time management is the key to get the desired

Sarkari result

. This can be achieved with the help of a time-table as it makes you disciplined and focused. It is important to layout the preparation plan in advance as it will make sure that you do not miss out on the important topics.
Here are some tips that will help you in making an effective time-table:
Make a time-table that sets realistic goals.

There's no best time to learn. It's best when you find it comfortable. Some people like to study in the morning while others enjoy evening/ night study sessions. Make a time -table that suits you.

The more you do a thing, the more you learn. Hence, it's important to give more time to things that you find difficult.

Include adequate breaks in your time- table.

The last step is following the time-table strictly without wasting much time.
Stock the Study Resources:

It is important to have the study material, i.e., the books and guides that you will need to prepare for the government exam. It is common to see that students keep a number of books for each subject and then while studying, they get confused. Therefore, it is better to have books that focus on basic concepts as that is what is most required in a competitive exam.
A collection of good books and study materials can make your preparation for the government exam more robust and also saves time that would otherwise have been wasted shuffling between different books. Going online and searching for study material can prove fruitful and can shed some light on the exam preparation.
Don't Stress:

Many people take a lot of stress while preparing for competitive exams. This not only reduces the grasping power; it can even lead to several health problems which can further reduce the learning. Therefore, it is important to eliminate fear and stress. To keep healthy, techniques like meditation and yoga can help you in doing so. This will eliminate stress and boost grasping power as well. 

Do not try to learn anything new just before the exam:

The last week before the exam should be utilized to revise what you have studied and to clear the doubts you may have. Do not study new topics now. This is because doing so will lead you to not being able to revise what you have studied earlier and it has been observed that it is difficult to recall the topics studied in the last few days before the

exam

. Hence, it can severely affect your

Sarkari result

.
Hence, it is important to just brush up the earlier studied concepts and not take stress during the last few days of the Sarkari Exam.
The tips shared above will surely help you do organized study and will thus help you ace the exam. It is the mindset that matters a lot in these exams. Therefore, study smart and prepare well to clear these exams.